Researchers

jakob_bozic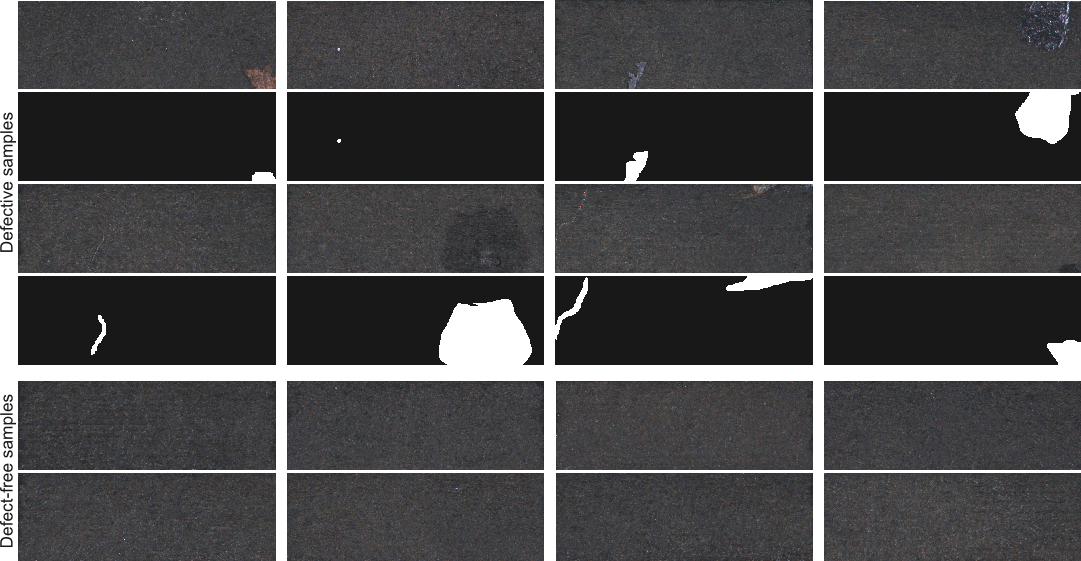 The dataset is constructed from images of defected production items that were provided and annotated by Kolektor Group d.o.o.. Various types of defects were observed on the surface of the item. The images were captured in a controlled industrial environment.
The dataset consists of:
356 images with visible defects
2979 images without any defect
image sizes of approximately 230 x 630 pixels
train set with 246 positive and 2085 negative images
test set with 110 positive and 894 negative images
several different types of defects (scratches, minor spots, surface imperfections, etc.)
Several different types of surface defects present in images: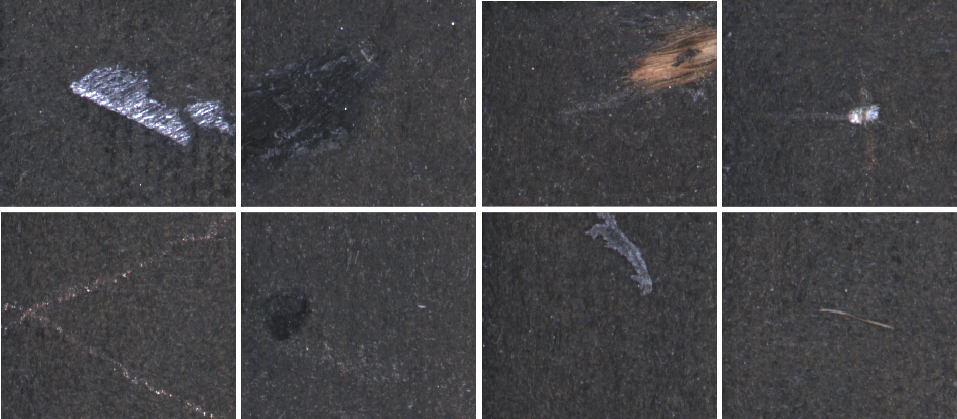 License and citation
The dataset is licensed under Creative Commons Attribution-NonCommercial-ShareAlike 4.0 International License. For comerical use please contact Danijel Skočaj.

Please cite our paper published in the Computers in Industry journal when using this dataset:
@article{Bozic2021COMIND,
  author = {Bo{\v{z}}i{\v{c}}, Jakob and Tabernik, Domen and 
  Sko{\v{c}}aj, Danijel},
  journal = {Computers in Industry},
  title = {{Mixed supervision for surface-defect detection:
from weakly to fully supervised learning}},
  year = {2021}
}